| | |
| --- | --- |
| Article number: | SVX130T |
| Availability: | Order Now! |
| Delivery time: | Call for ETA |
SVX130T Operators Manual:  Click here for our online manual SVX130T
This is the latest version of Stellarvue's 130 mm apo triplet refractor. Two important factors make this lens superior:
1. This model uses a unique lens design that provides excellent sphero-chromatic correction using an extra low dispersion center element and a very expensive Lanthanum rear element. This lens has a unique glass combination that delivers color free, high contrast performance.

2. SVX series optics are rated at .98 - .996 Strehl with excellent optical correction for aberrations commonly seen in mass produced optics. To attain this level of optical accuracy it is usually necessary for us to go beyond machine polishing. Special tools are made and experienced opticians hand figure objectives here in our optical shop in Auburn California. While our former models (without the X designation) were all excellent coming in at .95 Strehl or higher, SVX series telescopes are even more exceptional, placing 98 - 99% of the light precisely where it should be. Stellarvue Premier (X) Series refractors are for the astronomer who recognizes the best when they see it. Each SVX series refractor comes with a Zygo interferometric test report taken in our shop, documenting the accuracy of your objective!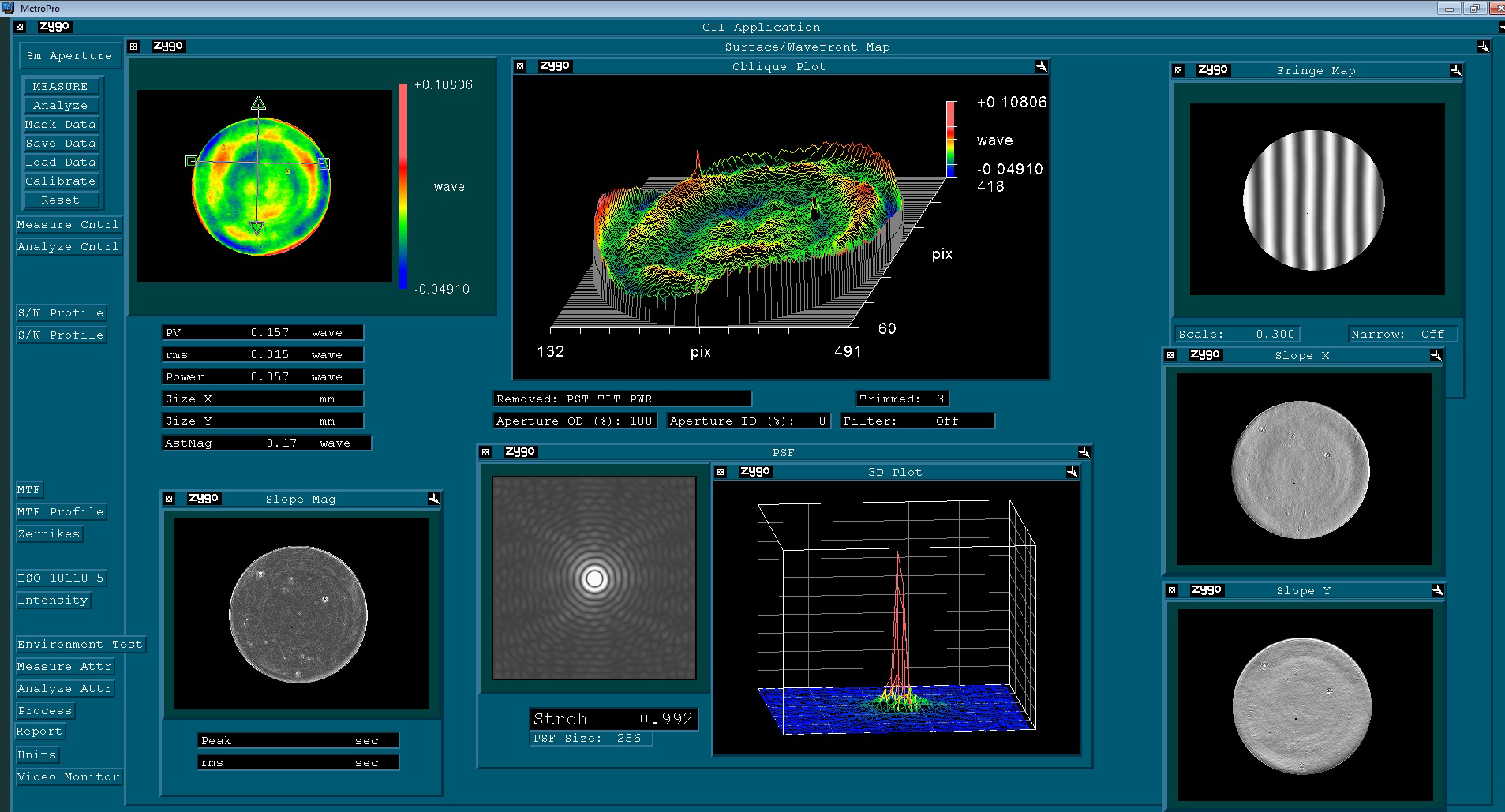 More: Air spaced lenses that are 5" and larger are often mounted in aluminum cells. These cells expand and contract many times more than the glass. The larger the lens is, the more important it is to have it mounted in a cell with a similar coefficient of expansion (CTE). LZOS in Russia has always provided their 130 mm and larger lenses in a steel cell for this reason. Many other 127 - 130 refractors use simple aluminum cells which expand and contract around the glass many times more than our cells, distorting the image. Using a material that closely approximates the expansion and contraction rate of the glass is heavier and much more expensive but it maintains the performance of the lens despite dropping temperatures. 
The SVX130 is a full triplet apo. Expect zero false color, high contrast and an exceptional star test.
Our new 3.5" dual speed rack and pinion focuser comes with draw tube rotator to provide more accurate rotation when imaging. We enhance the performance of these focusers by using bearings that have no slop when properly adjusted. The 3.5" aperture significantly reduces vignettng seen in 130's with smaller focusers.  
We use American made CNC mounting rings, a retracting dew shield, metal dust cap and protective case. 
The Stellarvue C130L comes standard with the SVA130T. This is our largest heavy-duty soft case. It is made of the same rugged material construction as our other thickly padded travel cases. Outside dimensions are 39" X 10 1/2" X 101/2". Inside dimensions are 36" X 8" X 8".  Has two internal dividers that are held in place by velcro and can be easily removed. 
Free shipping:  Order now and when ready the telescope will ship free to the lower 48 states only. We will ship by either UPS Ground or Fed Ex Ground. You can upgrade shipping methods by paying the difference. Call us at (530) 823-7796. 
Tax:  No tax is charged when sold and shipped outside of California. If you live in California in a high tax zone call us at (530) 823-7796 and ask about our California tax discount. Yes, death and taxes are not avoidable but we can help you by giving you a "California Discount" to offset the pain.  
 OPTIONAL VISUAL ACCESSORIES

You will need a star diagonal, eyepieces, mount and tripod to observe with this telescope. You will find a finder scope helpful in locating objects. We recommend the following:
Finder Scope:  Optional. We recommend the F50W2 finder scope. The proper ring system for this finder is the R50DA ring system.
Diagonal:  Optional. Please note, you can purchase our best 2" diagonal above and save $50.  
Eyepieces:  Optional. We recommend our best eyepieces for this telescope, a complete set of the Stellarvue Optimus. 

Mounts:  For strictly visual use the M002CS is a basic alt az mount that will hold the SVX130T with stability. 
For imaging we recommend:
Losmandy GM8-11G as a good portable tripod/mount and the G11 if you want the best stability.
Paramount MYT. This is a great choice for accurate long exposure imaging.


IMAGING ACCESSORIES
A field flattener or reducer flattener turns your SVX130 into a stunning astro-graph.


Field Flattener: Shoot at 910 mm focal length at f-7. Use the SFF4-130T-35SV

Focal Reducer/Field Flattener: Shoot at 680 mm focal length f-5.25. Use the SFFRR.72-130-48
SPECIFICATIONS:
OBJECTIVE LENS: 
Air spaced 130 mm, 910 mm focal length (f-7) fully multi-coated, apochromatic triplet using a combination of extra low dispersion and Lanthanum elements. Lens is mounted in an adjustable steel cell. .98 Strehl or better, test report included.
TUBE ASSEMBLY:
All aluminum, Instrument White, fully baffled, 5.5" diameter tube. Telescope is 29.5" long with dew shield retracted and 35" long when extended.
DEW SHIELD:
6 5/8" (168 mm) diameter, 9 5/8" long retracting aluminum dew shield in Instrument White with black anodized fittings.
DIMENSIONS:
OTA: 5.5" diameter, 29.5" long with dew shield retracted and 35" long when extended.
WEIGHT:
OTA: 16.8 pounds. Rings weigh 1.4 pounds each. Slightly heavier with the Feather Touch option.
FOCUSER:
Stellarvue's highly rated 3.5" dual speed, rack and pinion focuser with 2" and 1.25" threaded adapters. Includes our standard FBB dovetail shoe for use with our finder scope rings.
RINGS:
Very heavy duty, American made cnc mounting rings using 6061 T6 aluminum plate. Five threaded 1/4-20 holes top and bottom spaced 1.5" and 60 mm apart with one in the center. 5 mm side hole for reflect finder mounting.
CASE:
C130L Thickly padded, heavy duty case. 
DIAGONAL:
Optional. Please note, you can purchase our 2" Quartz Dielectric diagonal upgrade for only $199 below. The upgrade diagonal is the same as the D1040Q deluxe dielectric diagonal but it does not come with a 1.25" adapter since the telescope already has
PHOTOGRAPHIC FIELD FLATTENER:
Optional. We recommend the SFFR130-35SV
LIGHT GAIN:
345 X (human eye = 1)
CONTRAST & COLOR CORRECTION (1-10): 10
Image Circle with 3.5" Focuser and .72X Reducer/Flattener: 40mm