| | |
| --- | --- |
| Article number: | STM |
| Availability: | Order Now! |
| Delivery time: | Ships in 2-3 business days from our Warehouse |
For all MoonLite model focusers.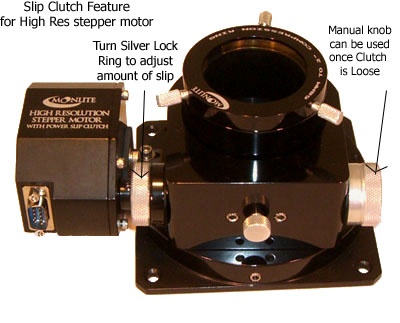 High Res Stepper Motor with Slip clutch kit will fit all MoonLite model focusers. The kit is customer installed, and includes the motor, bracket, and all hardware. This kit is sold in 3 basic configurations: Stand alone (motor only - no controller), with MiniV2 controller, or with DRO Dual Port Display Controller.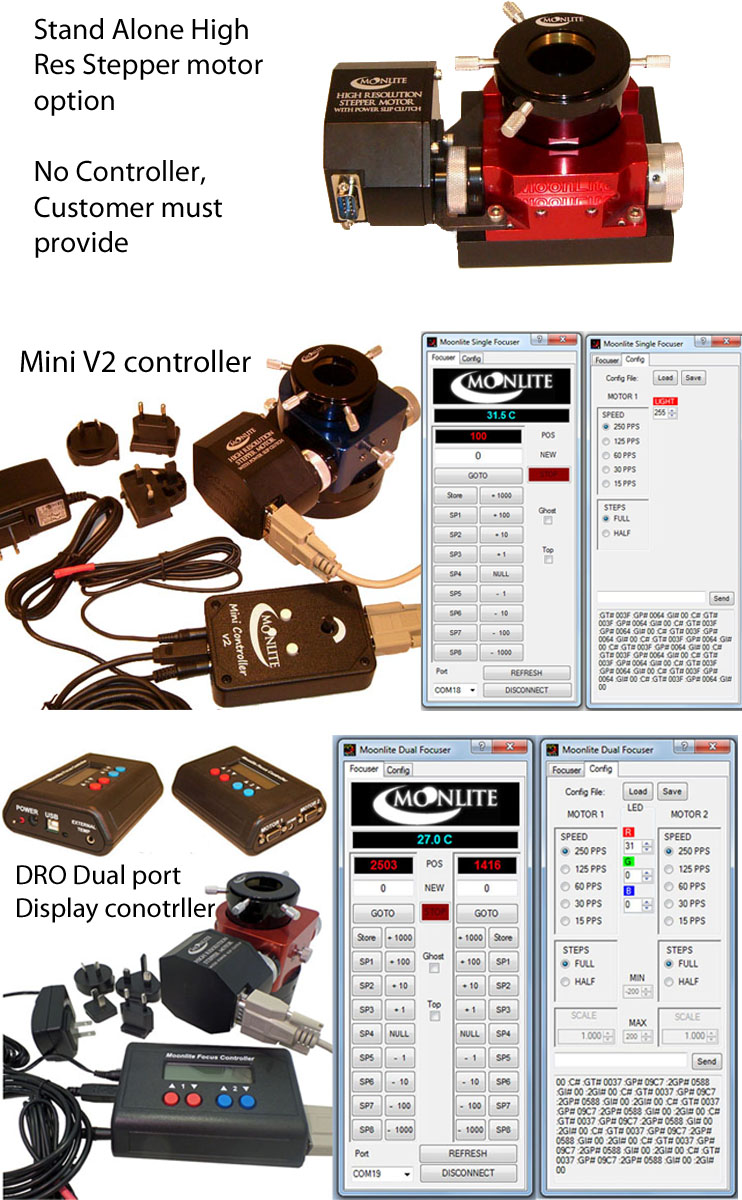 Please note this new Slip clutch version requires a MoonLite focuser that has tapped holes in the upper flange. Early MoonLite focusers may not have the correct upper flange in place depending on how old the focuser is. We offer a replacement upper flange part that can be purchased along with the motor kits if needed. Please check your focuser to make sure the tapped holes are available in the upper flange, see photo below for tapped hole locations.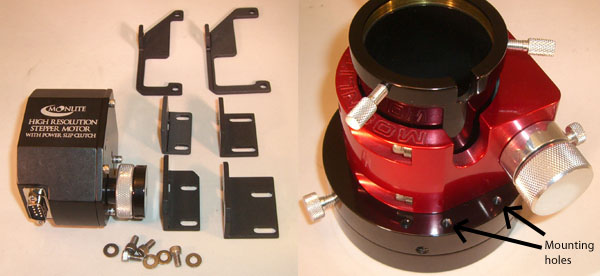 MoonLite makes 6 mounting brackets for the new High res stepper motor with slip clutch. Please confirm what model/ style bracket you need for your focuser.
Top row brackets are for CR model Newtonian focusers. Middle row bracket are for all 2.5" format focusers such as CRL, CHL, CSL, and CFL models. Bottom row brackets are for 2" format focuser such as CS and CF models.
Brackets on left side are for non Shaft lock equipped focusers, while brackets on right side are longer to fit focusers that do have the shaft lock option. Please be sure to pick the correct bracket at the bottom of this page when selecting your motor kit. Single speed focusers use the same non shaft lock bracket.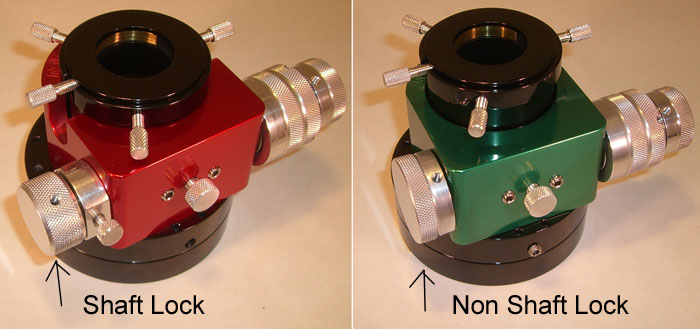 ---
Installation Procedure:
The Motor kit requires some Allen wrenches and a little mechanical ability. We do offer free installation for customers that may not want to install the motor themselves, please call to schedule.
High Res Stepper Motor with Slip clutch Installation guide.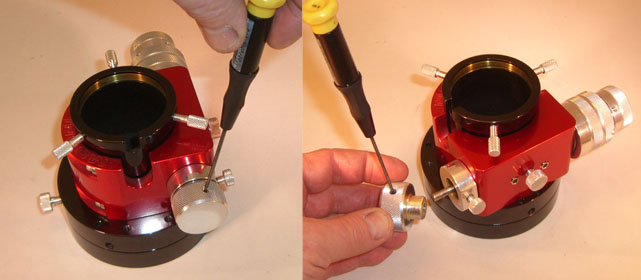 Remove Left side knob or shaft lock knob off the shaft by backing out the setscrew with an 5/64" Allen wrench. If your focuser has the Shaft lock option, just the knob is removed. The shaft lock housing part remains attached to the focuser. The lock feature will no longer be needed once the motor is installed.

Attach bracket to the correct pair of holes on the motor housing. There are 2 sets of holes, use the set to the left (holes 1 and 3) for CS, CRL, and CHL model focuser that have 1.85" thick bodies. Use the right set of holes (holes 2 and 4) for CFL, CSL, and CF model focuser with 2.35" thick bodies. Use just the top hole (hole #1 only) for CR Newtonian focusers.
Position motor with bracket to line up with shaft, keep bracket loose on motor side so you can adjust its final position.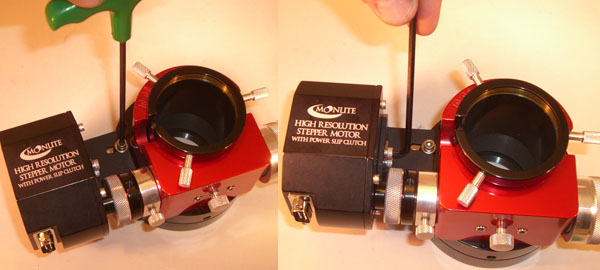 Slide Clutch on to shaft and tighten setscrew in clutch to shaft with 5/64" Allen wrench.
Tighten Bracket to upper flange.
Tighten bracket on Motor housing side.
For CR Newt focusers only- Line holes up in bracket with left side mounting bolts.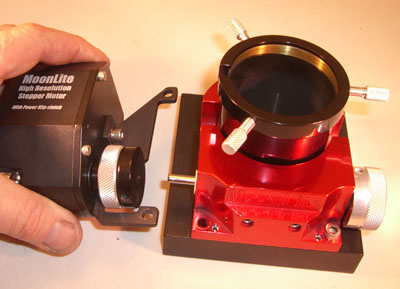 When finished, check to make sure there is a small gap between the black colored clutch part and the silver shaft lock housing unit. The clutch should not rub the focusers body or the shaft lock housing. If so it could cause unnecessary drag. Reposition motor bracket so everything moves smooth and is aligned square if needed.
Please see Motor URL for more information
https://focuser.com/motorfocus.php

Please see Download page for Software
https://focuser.com/downloads.php
Installing a DC or High res Stepper Motor on a CR model focuser