Moonlite CFL Replacement Flanges
| | |
| --- | --- |
| Article number: | CFL-Flange |
| Availability: | Order Now! |
| Delivery time: | 10% Refundable Deposit required. Product is reserved in your name and ships once it arrives. You may cancel your order at anytime! |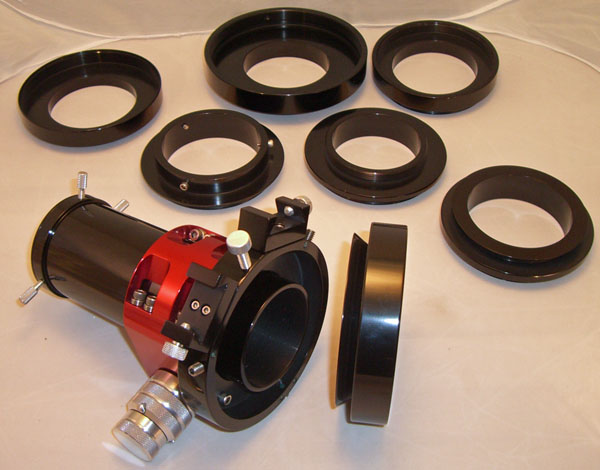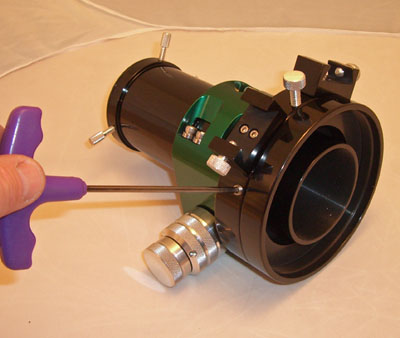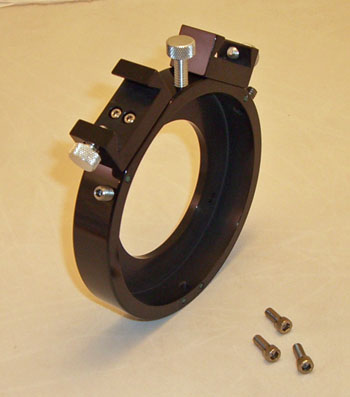 CFL model flanges can be swapped easily allowing the focuser to be used on multiple scopes.
How to change the flange on a CFL model focuser:
Use a 1/8 inch Allen wrench to back out the 3 set screws located 120 degrees around the upper flange part.

Back out the aluminum locking thumbscrew.

Twist and pull off the bottom flange part from the upper flange part. Note: white lithium grease will cause some sticktion when trying to pull them apart.

Install new flange, add some grease if needed.

Lightly snug up the 3 nylon tipped set screws so they just touch the new flanges radial dovetail. Then lightly snug them and rotate flange to desired resistance. Flange should be stiff but rotate smoothly.

Snug up aluminum thumbscrew to lock position.

Some customers may need to change / swap the upper flange part. It is easy to change once the lower flange is removed.

Use a 5/32 inch allen wrench to remove the 3 cap head bolts and remove the upper flange part. Install the new upper flange part using the same bolts, then re-attach the lower flange as noted above.
---
Upper Flange:
Please note: Some older CFL model focusers may have a 1 piece solid (non rotating flange) and require purchasing an upper flange part. The upper flange part with twin dove tail finder brackets is $60
0
stars based on
0
reviews